Our Story
It did not take long for the son of Cornelius "Casey" Wiersma to decide there was more to life in America than farming. Although Leo Wiersma grew up on the family farm in Mendon, he quickly set his sights on a career in business.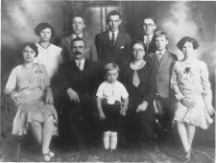 After graduating from Western Michigan University, Leo went to work for Allstate Insurance Company. Moving through the sales and marketing ranks of the company, Leo ended up in southern California with his wife Mary and their young family. But in 1973, with his mother's passing, Leo felt the need to be closer to home and family. He moved back to Massachusetts and went to work for Utica Mutual as the marketing manager for the area.
By 1975, Leo felt the urge to do more than work for big insurance companies, and he made the decision to open his own independent insurance agency. "My grandfather came to America and started his own business," says Leo. "I guess it was just in my blood." Starting with a small office in the basement of his home, the Leo J. Wiersma Insurance Agency was born.
The agency grew quickly. Within ten months, the business needed more space and moved to larger quarters on Providence Road. In 1985, the agency moved to its present location at 781 Main Street in Whitinsville. In 1991, Leo's eldest son Wayne joined the agency and in 2004, became the second generation Wiersma to run the business. "Nothing has changed," says Wayne. "We've grown and will continue to grow on the strength of our reputation in the community, the professionalism of our employees, and our continuing commitment to our 'customer first' philosophy. That's the thinking my father brought to this business, and it's still true today."
Wiersma Insurance agency offers a full line of insurance products for individuals and business owners. "As an independent agency, our first loyalty is to our customers," says Wayne. "We succeed only if our customers succeed."